First-Rate Disinfection Services for Residences in West Chester, PA
Paul Davis is here to help keep your property safe in the West Chester, PA, area from COVID-19 with our cleanup services. Paul Davis carries on to deliver reliable emergency cleaning and restoration services, offering tranquility and relief during this nationwide pandemic.
Disinfection Services – The Paul Davis Way
Your safety and our employees' safety is always a number one priority at Paul Davis, especially with the outbreak of COVID-19. Our commitment and background ensure we are handling cleaning services the proper way during these unstable times. Our team has always answered back swiftly while adhering to the most recent information when we answer the call to any biological hazards, and today is no different.
Paul Davis pays close attention to information put out by the Centers of Disease Control and Prevention (CDC), the World Health Organization (WHO) and medical specialists both nationwide and in the West Chester, PA, area. By obtaining up-to-date and accurate information, we are meticulous about taking the necessary precautions to preserve your well-being when we clean your home. Our cleanup and sanitation services are a great safety measure you can implement during COVID-19.
We Keep Safe for You
In addition, Paul Davis practices industry cleaning practices that are more effective than traditional ones. These include:
ULV Fogging: This is a precautionary approach that takes care of walls, floors and other horizontal surfaces.
Fogging with Horizontal Surface Wiping: For surfaces that experience a lot of contact such as desks, lobby furniture, computers, etc.
Fogging with Full Wiping: Industry approved practices for established cases of coronavirus. This is a thorough cleaning service that utilizes disinfectants for your space.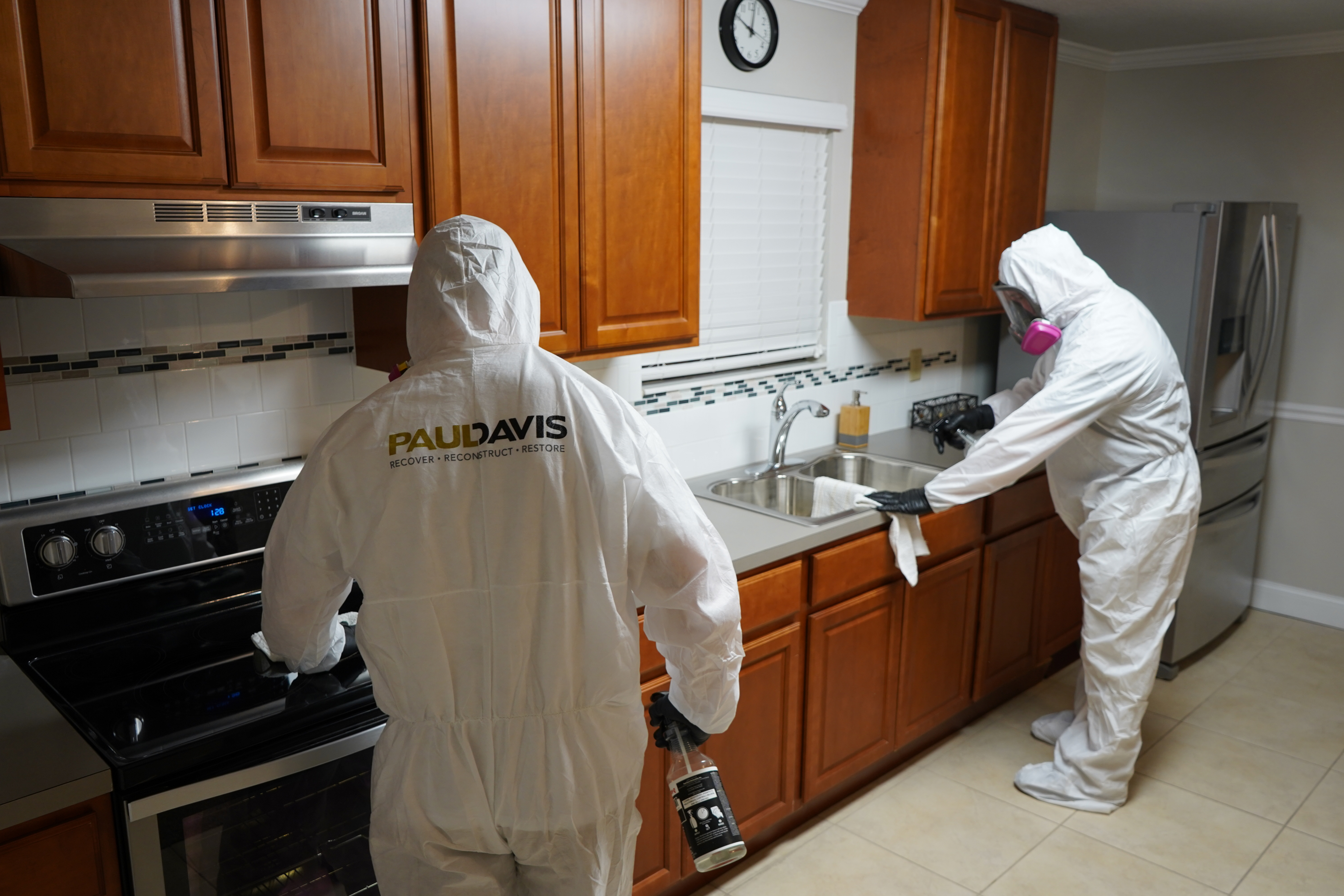 Let's Protect Everyone
Before our team arrives at your property, there are several things you can do to keep yourself and our staff safe. First and foremost, it is important for us to understand if you have any apprehension or special safety measures you would like us to put in place. For instance, we can email you any follow-up information instead of physical documents and other information.